Shoes
We put ourselves in your shoes.
Shoes are an essential part of treating foot and ankle complaints and they're often the cause. We know that all feet are not the same, and the same is true with footwear. That's why we thoroughly evaluate your shoes and how they relate to your symptoms, foot shape, gait, weight, lifestyle, and overall biomechanics. Plus, we'll educate you about how to choose footwear properly, and we will provide you with a list of the best shoes for all kinds of specialized needs.
A stable shoe has the following 3 qualities:
1. Stable heel counter, figure 1.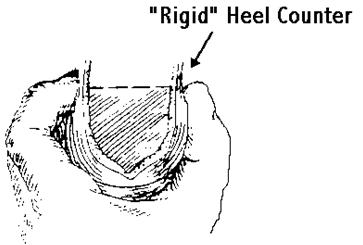 Figure 1 - stabel heel counter
2. Difficult to twist, figure 2.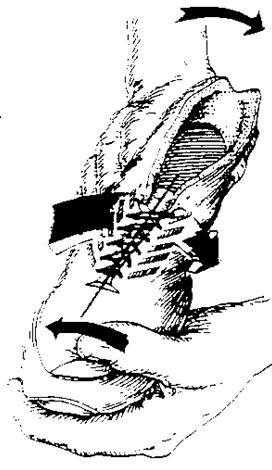 Figure 2 - a stable shoe should be difficult to twist
3. Bends in the front not the middle, figure 3. Stable shoe should bend where the toes bend not in the middle.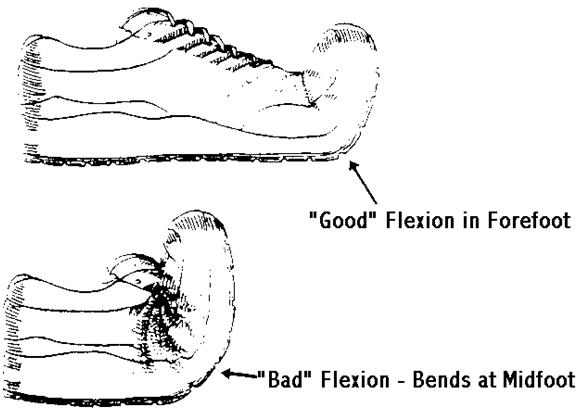 Figure 3 Stable shoe should bend where the toes bend not in the middle.
Recommended Shoes
At least twice every year we evaluate the shoes currently available on the market. Our recommended shoe list contains many of the best shoes that we have found. For the most part they are shoes that offer increased stability. In addition, we list some of the best shoe stores in the Seattle area.
Recommended Shoe Stores
This page provides a list of Puget Sound shoe stores with well trained personnel and great shoe selection and fitting.
Shoe Fitting Tips
Proper shoe fit is a primary component of good foot health. Our Shoe Fit Tips provides the top 10 most important issues for proper shoe fit.
Shoe Modifications
Shoes can be modified in many ways to relieve pain, protect joints and to provide better fit and comfort. Our Shoe Modifications page explains many of the modifications we regularly prescribe.
Socks
Socks are a critical part of overall foot health and the right socks will decrease pain and prevent many problems.
Hiking Boots
Properly fitted hiking boots are key to preventing foot problems while hiking. Picking the proper hiking boot is the first step towards a successful hiking trip.


WEBSITE DISCLAIMER
For website errors ONLY email webmaster at WEBMASTER
All pages on this website © 2005-2013
Douglas Hale, DPM & Lawrence Huppin, DPM
Foot and Ankle Center of Washington, Seattle
The material provided on this web site is for informative purposes only.
If you need specific medical advice, please contact the office for an appointment.