High arched feet have a number of challenges. Since the weight of the foot is primarily concentrated in one area (the ball of the foot and the heel), there can often be arch pain and decreased stability.
The challenge if you want to wear flip flops is to spread the weight over a larger portion of the foot. For those people who have high arches, wearing an orthotic flip flop with a very high arch support is ideal. This allows the orthotic to better match the arch of the foot and have proper weight distribution.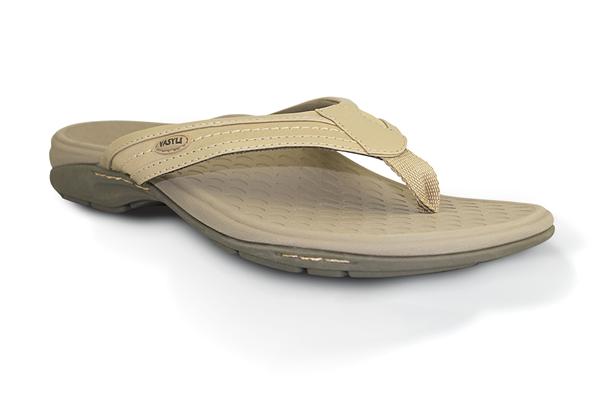 All of the Orthaheel sandals – available here have the highest arch support of any flip flop or sandal.  They are the most supportive flip flop for summer and a good alternative to going barefoot.
Here are a few specific Orthaheel sandals to choose from. These are also good choices for flat feet:
The Women's Tide Orthotic Thong Sandal provides orthotic treatment to reduce foot pain associated with high arches. It has a motion-control footbed to absorb shock and stress on feet.
The Men's & Women's Kiwi Slide Sandal are perfect for people who have high arches and sensitive feet. The orthotic footbeds help reduce pain, while the quality materials keep the sandal like new.
If you have high arches and want flip flop sandals you will enjoy wearing, try the Orthaheel sandals – available here.
Latest posts by Dr. Douglas S. Hale (see all)