Pain and Stiffness after Bunion Surgery – Treatment and Prevention
We see patients regularly who have had recent bunion surgery but are still having significant pain, swelling and stiffness in the first 12 months following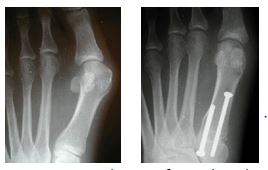 surgery (if you have questions on bunion surgery in general you can learn everything you need to know in our Guide to Bunion Surgery).
In many cases we find that the patients were not given adequate instruction on how to care for their foot in the first year after they come out of the walking boot they wore after surgery. With proper instruction on what shoes and arch supports to wear in that first year most of these patients would have substantially less pain.
Many of these people are confused as to why they are still having pain when their expectation had been that surgery would relieve their pain.  The information below will help many bunion surgery patients eliminate their pain.
There are, however, other causes of pain after surgery and we strongly recommend you get an opinion from your surgeon (and second opinions) if you are still having pain.
Why the First Year After Bunion Surgery is So Important
It takes over a year for a bunion surgery site to heal completely. The cellular work of bone repair takes at least a year. This doesn't mean that the bone is weaker than normal or you are significantly limited in activity during most of that time, but the foot is prone to pain and swelling during that entire time unless the foot is well protected.
Bunion surgery does not eliminate the forces that caused the bunion in the first place. Unless the abnormal forces that caused the bunion in the first place are addressed with proper orthotics and shoes, those forces will still act to damage the joint even after surgery.
Feet are under more stress than other body parts. The reality is that feet have more pain after surgery because feet have more force going through them. Every step you take puts approximately 4 times your body weight through your foot. Thus it becomes critical to protect the foot for the entire year following surgery.
Why Surgery Doesn't Eliminate the Forces that Cause Bunions
Bunions are caused by excessive compression in the big toe joint. The video below explains big toe joint function including how bunions are formed and how to prevent the damaging forces that are present both before and after surgery.

In order to eliminate the forces that cause pain after surgery (and can also lead to a return of the bunion) you must significantly decrease the forces that go through that big toe joint.
What should you do in the first year after bunion surgery?
We recommend the following to our patients for the first 12 months after coming out of their walking boot post bunion surgery.
General Recommendations Post Bunionectomy:
Don't go barefoot at all. Ever. Even at home.  For at least the first 12 months after you come out of your walking boot you should wear shoes or supportive sandals at all times when you are bearing weight.  Always be wearing either shoes with arch supports or sandals with built-in arch support
If you are having pain even with the orthotics or arch supports then wear rocker soled shoes. Rocker soles will limit motion in the joint and thus decrease trauma to the joint. You may not need to wear rockers all of the time and in fact you will often want to encourage motion in the big toe joint. But rocker shoes can help decrease force in the joint during the healing period if you are still having pain.
Specific Recommendations for Preventing Pain After Bunion Surgery
A custom orthotic designed specifically to improve big toe joint motion will provide the best outcomes for most patients. Learn how custom orthotics should be made for bunions and big toe joint pain here or in the video below
If, however, you are not able to get a custom orthotic or simply wish to try a less expensive prefabricated orthotic first, there are some very good over-the-counter arch supports that will also help.
The arch supports and shoes below are those that we recommend to our patients. These are affiliate links and if you choose to make a purchase we will earn a small commission at no additional cost to you
Best Arch Supports When Recovering from Bunion Surgery
Best Arch Support for Athletic Shoes: To best protect the big toe joint an arch support should conform as close as possible to the arch of the foot and be firm enough to transfer pressure off of the big toe joint. For athletic shoes we recommend the FootChair Podiatrist Designed Orthotic. This unique orthotic has a very supportive arch along with an adjustable arch via pads that can be inserted under the cover.
Best Arch Support for High Heels, Flats and Soccer Cleats: The FootChair Slim Orthotic with adjustable arch support.  It's the most effective OTC arch support we have found to fit in women's heels and flats and is also great for cleats.  It has the same exceptional adjustable arch support as the full-size FootChair but with a much slimmer profile. In addition it flexes to adapt to most heel heights.
Best Sandal and Slipper Arch Supports. We are huge fans of Vionic sandals and slippers for all of our bunion post-op patients. Vionic sandals have exceptional arch support and will help protect your big toe joint.
Best Shoes to Wear After Bunionectomy
If you have tried arch supports or custom orthotics and are still having pain during the bunionectomy recovery period then consider using a shoe with a rigid rocker sole. Shoes with a rigid rocker sole are very effective at reducing painful forces in the big toe joint because they limit both motion of the joint and forces going through the joint.
Best Running and Walking Shoe with Rocker Sole to Protect the Big Toe Joint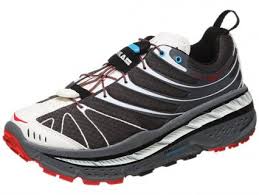 Hoka One One: If you have had bunion surgery and are still having pain this is one of our go-to shoes. It has an excellent rocker that protects the big toe joint.  In fact, the rocker in these shoes is as close as you will get to the rocker on the walking boot you wore after surgery.
Best Running and Walking Shoe with Rocker Sole for Wide Feet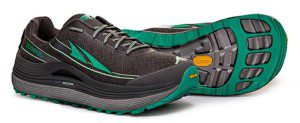 Altra Olympus: Patients who have had bunion surgery on one foot often have a bunion on the other foot and still need a wide shoe. This Altra is best running and exercise walking shoe with a rocker sole for people with wide feet.  They are used by serious runners but also good for daily walking.
Best Walking Shoe with Rocker Sole for People with Wide Feet
New Balance 928: This is a great walking shoes for those recovering from bunion surgery or who have pain in the big toe joint – especially if they need a wider shoe. The New Balance 928 comes in widths up to 6E in addition to having a generous toe box and an excellent forefoot rocker. Probably the best rocker walking shoe we have seen for people with wide feet. See the New Balance 928 here.
Best Dress and Casual Shoes for Big Toe Joint Pain
Dansko: We have recommended Dansko for years to our patients with bunion pain and those recovering from a bunionectomy as most Dansko clogs and shoes have an excellent forefoot rocker. You can see a selection of Dansko shoes here.
Best Rocker Shoes for People with Hard to Fit Feet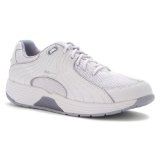 PW Minor Rocker Soled Walking Shoes: If you have a difficult to fit foot, consider PW Minor. PW Minor shoes are know as one of the best shoes for people with hard to fit feet – including those with bunions and other big toe issues. The PW Minor models Quartz, Emerald, Diamond and Jasper all have an excellent rocker sole and are the models we recommend the most for our post-bunionectomy patients.
Best Rocker Sole Sandal for Big Toe Joint Pain
Alegria: We often recommend this sandal to our patients following bunion surgery. Alegria have an excellent rocker sole and in addition most of their sandals also have a removable insole so that we can make a custom orthotic to go in the sandal.  See a selection of Alegria sandals here.
Best Rocker Sole Winter Boot
El Naturalista Boot: For those with bunion or big toe pain who are also in need of a fashionable boot this is a very good choice. It has a thick crepe rubber sole that is very stiff in the forefoot. In addition it has a removable foot bed that makes it a great choice for those who wear orthotics. orthotic wearers. See the El Naturalista Boot here.
Best Rocker Hiking Boot
Hoka Hiking Boot: The Hoka hiking boots are the best midweight rocker hikers we have found for those with bunion (and bunion surgery) pain. This boot is waterproof and has a high-traction outersole. It has a "metatarsal rocker" which is the best type of rocker for people with pain in the big toe joint.  See the Hoka hikers here.
Best Rocker Sole High Heel Dress Boots for Women
Earthies Ferrera Boot: This boot should only be worn 6 – 8 months following bunion surgery and then only if there is enough motion in the big toe joint to handle the amount of heel on this boot. But if you fit those criteria, this is an excellent fashion boot for those with big toe joint problems. Not only do Earthie shoes generally have excellent arch supports but many come with exceptional rocker technology in the soles. If you are looking for a great looking high heel boot with a rocker the Earthies Ferrera boot is the best we have found.
Best Women's Dress Sandal for Big Toe Joint Pain
Earthies Sandals: Earthies also makes a number of fashionable sandals with a forefoot platform rocker sole that help protect the big toe joint. They are not a running shoe of course, but they are the best fashionable sandals to minimize foot problems.
Best Pumps for Big Toe Joint Pain
Platform Pumps – Various Brands: As with the fashion boot above, wait at least 8 months after surgery to wear pumps. And then, again, only if you are no longer having pain and have plenty of motion in the joint. Also check with your surgeon first.  But if you fit those criteria, there are a number of pumps with platform soles that can be very protective of the big toe joint. In fact, pumps are the shoe type with the greatest amount of choice in manufacturers. This is because platforms are popular now in fashionable pumps and by definition a platform happens to be a rocker.  We again really like Earthies pumps because they have a great rocker and in general Earthies fit women's feet better than most dress shoes. You can also see many other choices of pumps wtih rockers here.
Bunion Surgery Should Be Your Last Resort
The above information can help if you are having pain after bunion surgery, but our first goal is to help you avoid bunion surgery. If you are having bunion or big toe pain of any kind contact us for an appointment in our Seattle clinic.

Latest posts by Dr. Larry Huppin
(see all)