Hammertoes Require Shoes that are Extra Deep in the Toebox
If you have hammertoes, wearing shoes can be painful. The pain usually comes from the part of the shoe that rubs on the prominent portion of the toe. The result is inflammation and possibly corns, calluses or ulceration.
We highly recommend a shoe that has a good amount of room in the toebox. This keeps the shoe from putting pressure on the tops of the toes and increasing pain.
Video: Best Shoes for Hammertoes

Extra Depth Shoes
There is a type of shoe known as "extra-depth". These are just what they sound like. They are shoes that are deeper than average. Once upon a time these were called orthopedic shoes and were, well, really ugly.
Luckily times have changed and there are many extra depth shoes that look like normal dress shoes or athletic shoes. They just happen to be made deeper than average.
These extra-depth shoes are great for people for hammertoes as there is more room available in the toe box of the shoe so that the shoe doesn't put pressure on the toes
Our Recommended Extra Depth Shoes for Hammertoes
There are a number of good extra depth shoes on the market.  Two of our favorite brands are: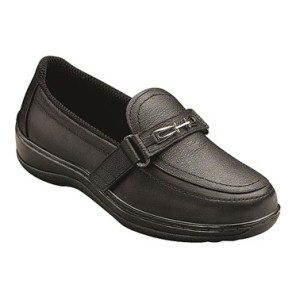 Orthofeet: The Orthofeet Women's Shoes and Orthofeet Men's Shoes are excellent choices because they have one of the deepest toe boxes on themarket. In addition, almost all Orthofeet shoes are made with high quality leather that can be easily stretched to make even more room for the toes. They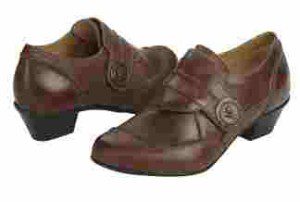 provide extra depth, comfort, and protection to the foot. They also have an ergonomic design combined with the latest styles.
Aetrex: Although not quite as deep as Orthofeet, Aetrex come in many fashionable styles while still being much deeper than average.  You can see Aetrex women's shoes here and Aetrex men's shoes here.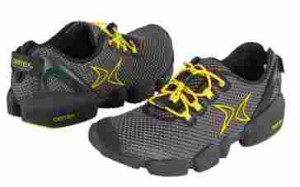 Shoes with Stretchable Material Over the Toes
For more severe hammertoes you can find shoes that have stretchable material over the toes. These shoes can allow even people with the biggest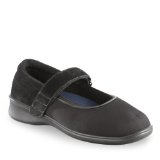 hammertoes to wear shoes comfortably.
Our favorite stretchable shoes are made by Orthofeet. Orthofeet uses nylon and Lycra over the toes to allow them to stretch and avoid putting pressure on the toes.
Orthofeet Men's stretchable shoes
Orthofeet Women's Stretchable Shoes
Stretch Shoes Over Hammertoes for More Comfort
Another hint is to stretch the shoe using a ball and ring shoe stretcher. This tool allows specific parts of the shoe to be stretched so it fits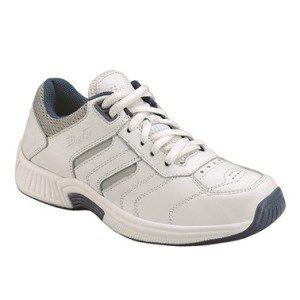 more comfortably.
For detailed video instructions on how to stretch shoes, go to our shoe stretching page.
All of our recommended shoes are a pain reliever for hammertoes and other painful conditions, such as plantar fasciitis, heel spurs, bunions, corns, Morton's neuroma, and swollen feet and toes.

Latest posts by Dr. Larry Huppin
(see all)