Foot and Ankle
Treatment and Education from Seattle's Top Podiatrists
Experience
At Foot & Ankle Center of Washington, based in Seattle, our podiatrists, Dr. Douglas Hale and Dr. Lawrence Huppin, meet all problems of the feet and ankles with leading-edge capabilities, a high degree of skill and experience and a focus on long-term results that has earned the trust of thousands of patients and their doctors over the last 20 years.
Heel Pain Specialists
The Seattle Heel Pain Center is our specialty clinic focused on treating plantar fasciitis and other causes of heel pain. We are known for curing even the most chronic cases of heel pain.

Orthotic Experts
Our foot and ankle physicians are among the nation's most informed and experienced in the use of advanced foot orthotics therapies to treat problems that are too often treated surgically. Learn why our orthotics work better.

Foot and Ankle Surgical Specialists
Where Surgery is the Last Resort
We believe in doing what's best for your unique situation, and that rarely begins with surgery. Yet, once we've exhausted all options for treating your problem non-operatively, we provide the same level of skill and experience with surgical solutions. Learn about bunion surgery, neuroma surgery and hammertoe surgery.
Convenient to the Entire Seattle Area
Our clinic is centrally located near downtown Seattle and is convenient for patients from Everett to Bellevue to Tacoma. Make an appointment today.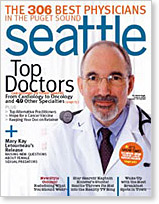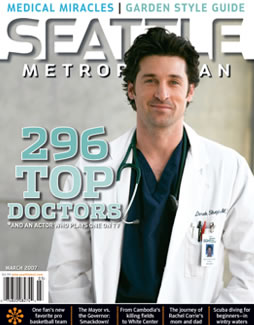 All pages on this website © 2005-2013
Douglas Hale, DPM & Lawrence Huppin, DPM
Foot and Ankle Center of Washington, Seattle
The material provided on this web site is for informative purposes only. If you need specific medical advice, please contact the office for an appointment.