If you have a loved one who experiences foot pain, here are the best ideas to give the gift of foot pain relief.
We've separated these great gifts into four sections. Choose one for each section to create a Foot Comfort Gift Basket for your loved one!
Gifts that reduce foot pain by supporting the feet
Gifts that reduce foot pain by cushioning the feet
Gifts that reduce foot pain by massaging those poor, tired feet
Gifts that pamper the feet
The products below are the ones we recommend to our patients. They are also affiliate links so we may receive a small commission at no additional cost to you if your order from the link.
Gifts that Reduce Foot Pain by Supporting the Foot
Supporting the arch of the foot can relieve many of the most common conditions that cause foot pain. Giving the gift of arch support will:
Reduce tugging on the ligaments and tendons of the arch to reduce pain and fatigue of the arch and heel pain.
Transfer pressure off the ball of the foot to reduce ball of foot pain (conditions such as metatarsalgia and Morton's neuroma)
Transfer pressure off the heel to reduce heel pain (conditions such as plantar fasciitis and heel bursitis).
Vionic Arch Support Slippers and Sandals
We recommend Vionic arch support slippers and sandals to almost all of our patients. Vionic slippers and sandals (including flip-flops) offer exceptional arch support and many styles. All of them have a well-designed arch for maximum support and comfort. They are wonderful for wearing around the house particularly if your loved one has tile or hard wood.
A great choice for cooler months is the Ugg-like Vanah Boot Slipper. Warm, cozy and supportive!
For warmer months the Wave Flip-flop is both stylish and promotes foot health.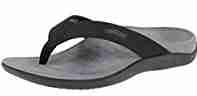 You can see Vionic sandals here and Vionic slippers here.
FootChair Orthotics – for full size athletic and walking shoes
The best relief of foot pain and fatigue will usually occur when an arch support conforms very close to the arch of the foot. Too much support, however, can cause discomfort. This is where the FootChair comes in.
FootChair orthotics are the only prefabricated orthotic we have found that has an adjustable arch height. The arch is adjustable via a set of two arch pads that can be added under the cover of the orthotic. For best relief and comfort use the maximum number of pads that are comfortable to wear.
FootChair Slim Orthotics – for women's dress shoes including pumps, flats and boots
PowerStep SlenderFit orthotics provide exceptional support in women's dress shoes. It has great arch support but is cut narrow to fit hard-to-fit shoes. It even flexes in the heel to fit into high heels. A perfect gift for the woman who deserves more comfort regardless of what shoes she is wearing.
Gifts that Reduce Foot Pain by Cushioning the Foot
Anti-fatigue mats are a gift anyone with foot pain will love. Shown to reduce pressure on the feet by over 30%, we recommend them to all our patients who stand on hard floors for extended periods.
If your loved one stands at a desk, in the kitchen or at work for an extended period an anti-fatigue mat will be their favorite gift this year.
Our favorite anti-fatigue mat is the Sky Mat. It is durable, non-slip, soft to the bare foot, has a modern attractive look and is eco-friendly.
Several studies have demonstrated that socks with extra padding under the heel and the ball of the foot will reduce pressure – and pain – in those areas.
The brand we recommend most to our patients is ThorLo. With extra padding under the heel and the ball of the foot – plus extra support thorugh the arch – ThorLo make a great gift for anyone with foot pain or fatigue.
You can see the ThorLo socks with the best cushion here.
Keep in mind that the extra padding does add to the bulk of the sock, so make sure they are worn when buying shoes.
Gifts that Reduce Foot Fain by Massaging the Feet
Roller massage of the arch and calf have been shown in several studies to help reduce pain and inflammation in the feet, and are particularly important when treating plantar fasciitis and Achilles tendonitis.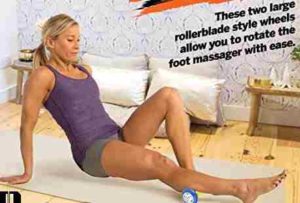 The RIMSports Foot Roller is the one we recommend most to our patients as it works well for both the arch and the backof the calf.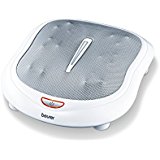 For a bit more money than the manual massager, you can give the gift of an electronic foot massager. We recommend the Beurer Shiatsu Massager which has 18 rotating massage nodules and a built-in heat function. It wont replace a professional massage, but it can feel great at the end of a long day.
Gifts that Pamper the Feet
NATURAL EARTH-FORMED VOLCANIC LAVA PUMICE STONES – Natural lava is the healthiest and most effective pumice stone. They are more effective than synthetic pumice stones and have no harmful toxins. Plus, each stone has a different shape and color.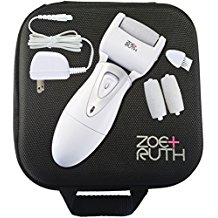 If you are looking to give a gift that will make removing calluses even easier than this electric callus remover will handle even the thickest calluses quickly and painlessly. We have looked at many of these devices and this one by Zoe+Ruth is the highest quality we have found.

Latest posts by Doctors Hale and Huppin
(see all)