Rocker sole shoes have become very popular in the past few years.   They are often advertised as "fitness shoes" and manufacturers claim that you can get a tighter butt and eliminate cellulite by wearing their shoes.  Don't believe them.  Rockers are a very old idea and companies like MBT and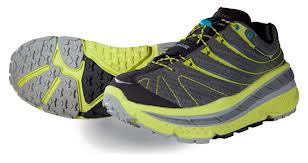 Sketcher Shape-ups are taking this old idea and making unproven claims.   Rocker shoes can , however, be very effective treatments for some foot problems including  ball-of-foot pain, heel pain, foot arthritis and big toe joint pain.  Detailed information on how rocker work can be found here.

In the past we have reviewed the MBT and Sketcher shoes.  While these are good rockers we were not impressed with the soft and unstable heel of these shoes.  Many of our patients found they lacked stability in these shoes.
We have been looking for a shoe with a good rocker and a more stable heel.  We have found it in a new brand called Hoka One One.   Initially marketed as a running shoe, they are coming out now with a number of different athletic, walking and casual shoes with rocker soles.
If you are in the market for a rocker shoe, this is the one we recommend.   Take a look at both men's and women's Hoka shoes here. If you are in the market for a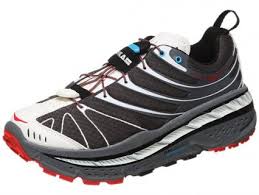 rocker shoe, forget about MBTs and Sketchers.   Of all the rocker shoes we have reviewed, the best brand is Cogent.

Lawrence Z.Huppin, DPM is an internationally recognized lecturer and teacher on orthotic therapy and biomechanics.In his Seattle private practice his focus in on treatment of mechanical problems such as heel pain, bunions, ball of foot pain, athletic injuries and children's foot conditions.In addition he specializes in toenail problems including ingrown and fungal toenail conditions. He is always focused on helping patients avoid surgery if at all possible and keeping your medical costs as low as possible.

Latest posts by Dr. Larry Huppin (see all)